Description
Gate Lock
This Smart lock can be installed on iron & wood gates & wicket gates, TUYA WIFI fingerprint magnetic card password (combination gate lock) key remote unlock courtyard apartment outdoor waterproof smart door lock for the gate. Digital locks are ideal for improving security and access control of gates surrounding your home or offices.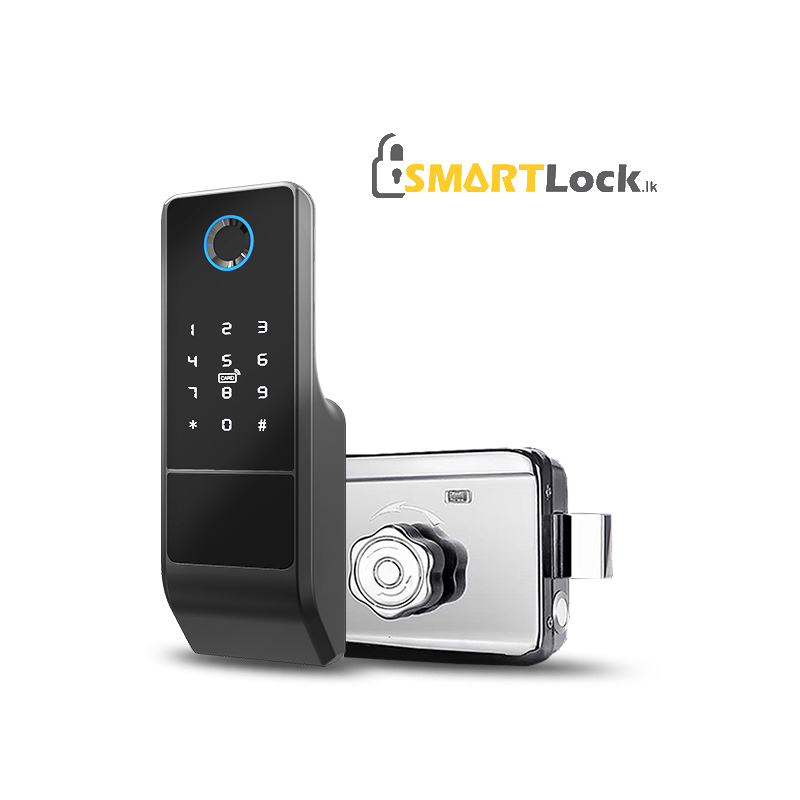 Electronic Door Lock Waterproof Outdoor Gate Lock Tuya app Wifi Passcode Rfid Card Keyless Front Fingerprint Lock
Product Detail
Unlock way: App, Fingerprint, card, code, and key
Fingeprint capacity: 200pcs
Password capacity: No limit
Smart Card capacity:200pcs
Battery size: 4pcs AAA 1.5V Or DC 12V Input
Support Scramble Code
Work Temperature: -20 to 60Centigrade
Fingerprint Type: Semiconductor-embedded fingerprint
Button Type: Capacitive touch button
App name: Tuya app
Tuya App Function Door Lock
Supported by Tuya lock App Tuay lock App is a smart lock app, its multiple functions always satisfy your requirements
● No need Gateway to Connect WIFI
● Send temproary passcode
● View access logs
● Open the lock by app remotely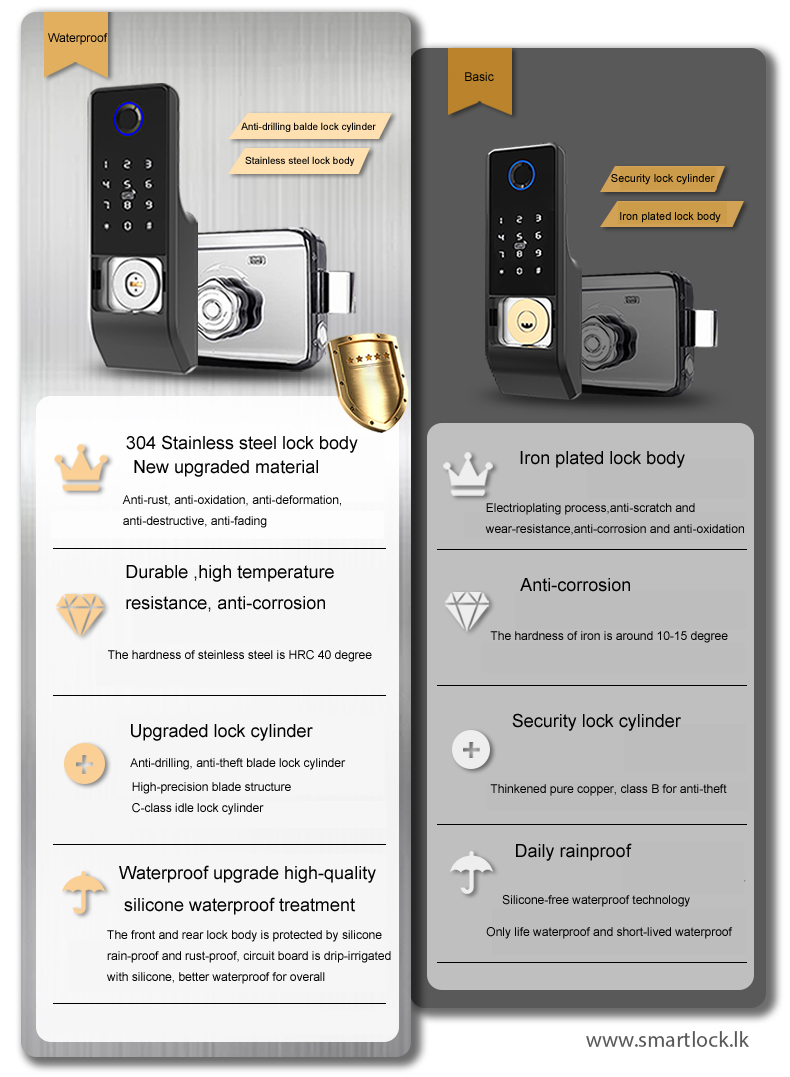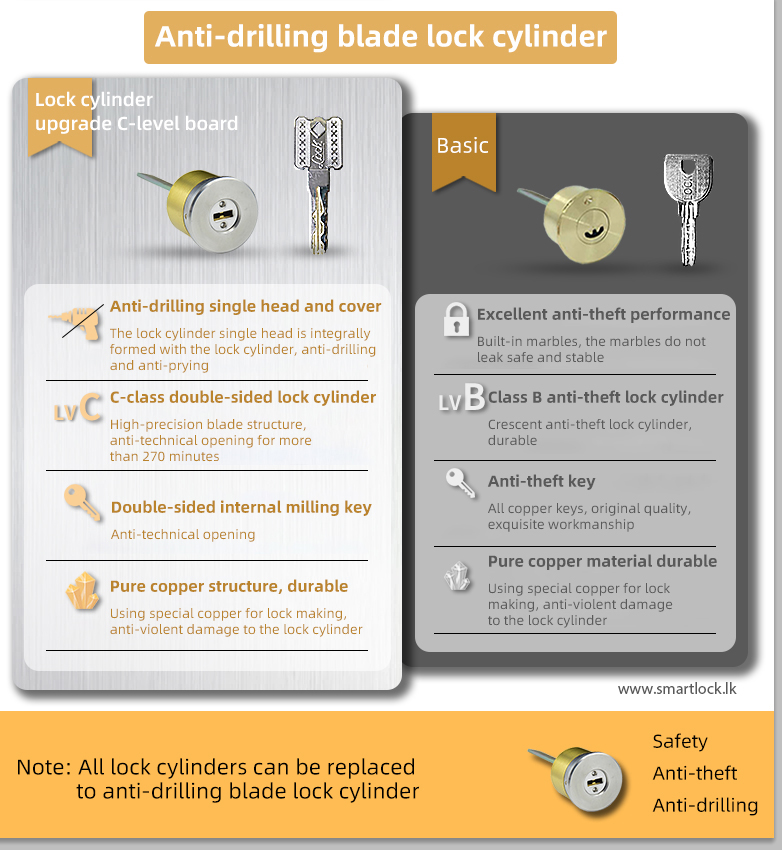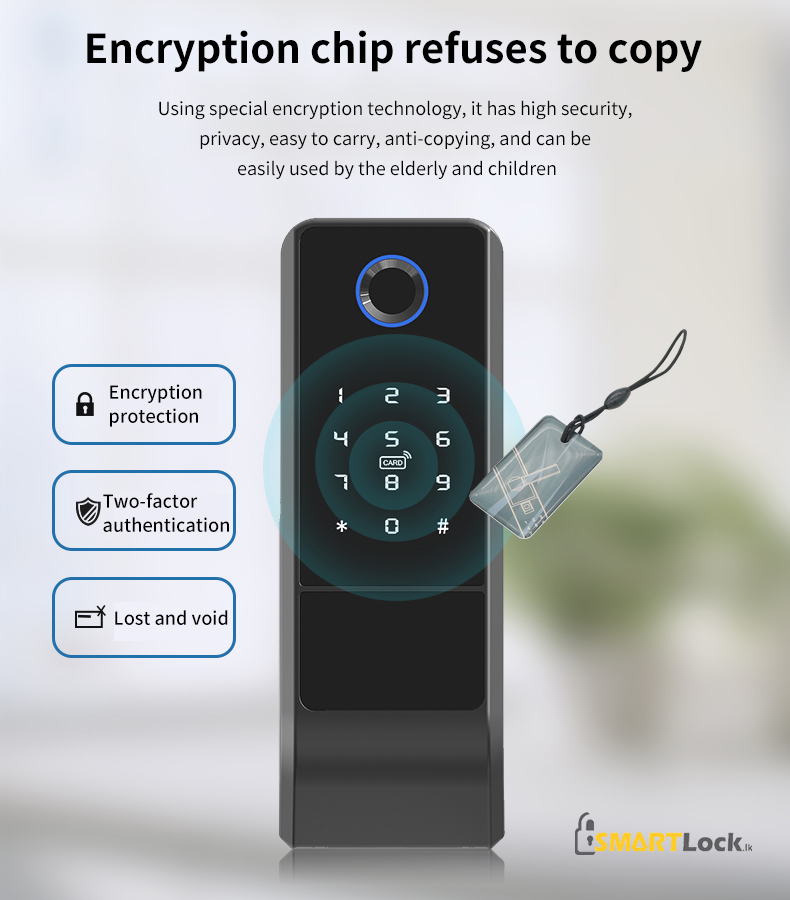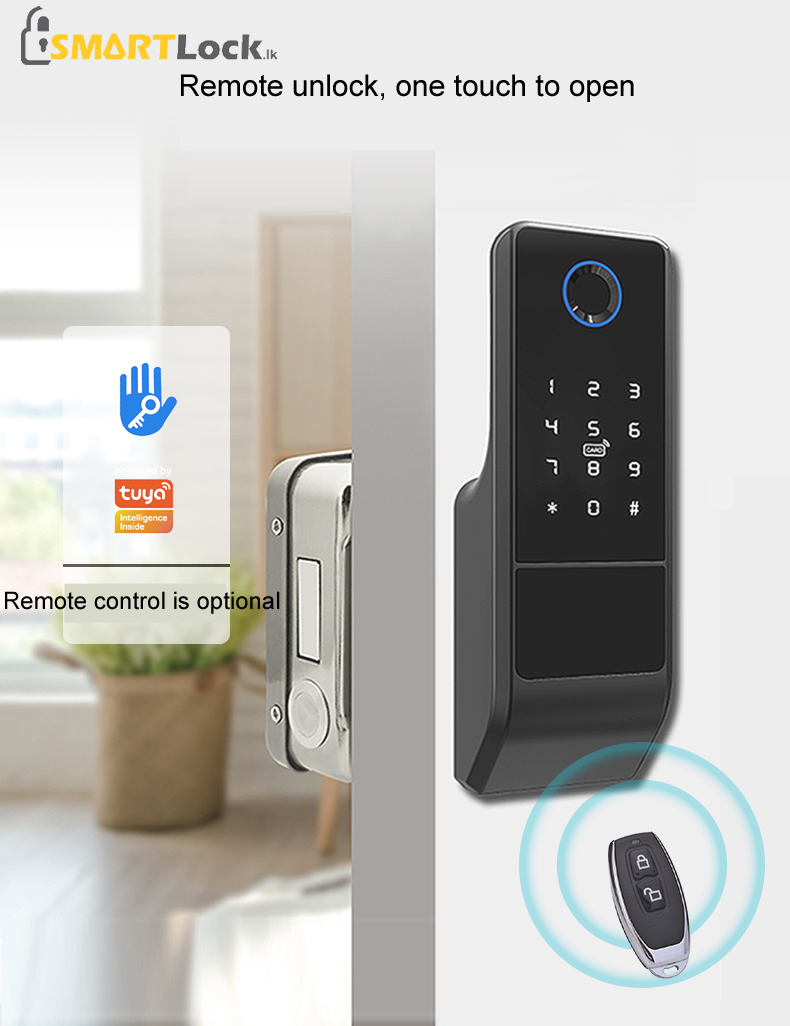 This iron electronic lock can work with wooden Doors, stainless steel doors, stainless steel doors, etc. Clever open methods are available on this lock (Fingerprint, Password, Cards, Mobile App). We supply and install in Sri Lanka Market smart electronic combination locks.
Gate lock Sri Lanka features
Automatically lock unlocking the wicket when the electric kit is activated. Suitable for single swing gates and double gates. Perfect for all driveway gates extra security made by steel, timber, etc… Adds secure protection for boarded-over doors in windy conditions. This electric lock also adds reinforcement to prevent unwanted intrusion on systems. Weather-resistant for all seasons of the year.
We supply Sri Lanka with an electric lock and release range for fitting gates that require electric access control. Electronic Door Lock Waterproof Outdoor Gate Lock Tuya app Wifi Passcode Rfid Card Keyless Front Fingerprint Lock